Sherwood Forest Online, an innovative boutique, offering elite Internet Marketing solutions all hand made to fit your business needs
Sherwood Forest Online, an innovative boutique, offering elite Internet Marketing solutions all hand made to fit your business needs
Try it yourself. Complete this short form,
and we will get back to you for quality consultation, at no cost.
Digital Marketing Services We Offer
Need Digital Marketing?
Let's talk and make sure your business has the right Internet Marketing solution!
Digital Marketing Process
Determine Goals
Before you start any digital marketing strategy plan, you need to choose your business goals. More than that, every digital campaign needs its own goals set.
Digital marketing objectives should be clear and achievable. Goals can differ from increasing awareness of your brand, acquiring new leads and customers, boosting sales, building a community and so on.
Clear goals will help our digital marketing actions towards achieving better results for your business and help you reach your overall business objectives.
Your digital marketing goals should help develop a plan to support objectives and reach them. The goals should be specific, measurable, achievable, relevant and time-bound to achieve better results with each campaign.
Determining your digital marketing goals will also help you motivate yourself and your team.
Develop Strategy
Your business digital marketing strategy is the action plan that will lead to the goals you've defined in the previous step.
In digital marketing, we can immediately measure almost every activity. We know how many people visited the website in a month, what was the traffic source, how many people purchased following a which campaign, how many visitors subscribe to the mailing list and from which page etc.
Your marketing goals and objectives will guide us in choosing the channels and platforms in which we will operate. They will influence the creative choice, the landing pages structure and messages, the marketing tools, the budget, and more.
While building the digital marketing strategy, we will use the goals both as a point that we strive to reach and as milestones.
We will decide WHAT product/service we are marketing, and why is it better than the competitors. WHY are we marketing this product/service (campaign goals and objectives). WHO is the target audience. WHICH marketing tools are available to reach this audience. WHERE will we advertise, in which platforms. HOW will we operate.
The strategic goals will guide our long-term activities. From it, we will determine the channels, tools, time, budget, and accordingly, we will execute the campaign.
Execute
Considering the digital marketing strategy we've built in the previous step, we will activate the tools available to us in digital marketing and begin performing action by action.
We believe this is the main reason you've approached us, to make sure your business objectives are translated into actions.
This is also the stage where we examine the digital strategy and identify together what works and what does not work.
Measure
After launching any campaign, we start to accumulate data that indicates the behaviour of the website visitors, and how did they react to the moves and changes we have made on the various platforms.
Through this in-depth analysis of the data, we will be able to identify what works, where are more opportunities lays and how to improve the campaigns.
Refine
With the information from the last step, we will go back to the digital strategy step.
By now, we have learned a lot about your business, potential costumers and active costumers.
We will redefine the strategy, examine new paths or even determine a new budget for existing campaigns.
This step is when we can take your business to a point where it will have a competitive advantage over the competitors.
Our agency's professional experience includes Web Development, SEM – Search Engine Marketing (Google ads, Microsoft ads), SMM – Social Media Marketing, SEO – Search Engine Optimization, Landing Page Development and Email Marketing for companies and end customers in various fields. We have been developing and promoting websites since 2012.
We can help you build online properties that will empower your business, target the right audience, reach quality customers, generate meaningful leads and convert it all to revenue streams. We offer the whole package: strategy planning, consultation, development and execution.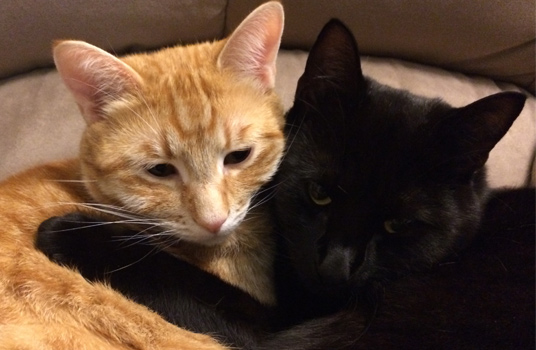 Not sure which Digital Marketing suits your business?
Take advantage of our free call meeting.
Your website should be your Internet Marketing tool that brings customers and money.
Make it happen. Contact us today and let's discuss your unique business online needs and goals.
That is likely the most common question we receive.
Unfortunately, every service and every campaign is priced differently. It will depend on the needs and abilities of your business.
We are also aware of the fact that some of the businesses that come to us are only at their starting stage and cannot afford a full-scale digital marketing advertisement campaigns. Therefore, we can only determine the cost after we will hear all of your needs and requirements.
Although we do not set a minimum budget, after examining your market field and marketing platforms we will have a suggested minimum budget.
Understand and managing marketing budgets of different sizes is one of the characteristics that make our work interesting. We look at every customer differently and believe we can contribute to each, in different ways.
However, before entering the process it is important to understand that the field of internet advertising is both expensive and time-consuming. We will both invest a lot, therefore, we will recommend that businesses that want to work with us make sure they have an annual advertising budget available to them.
In the vast majority of cases, the answer is yes.
Digital marketing offers a very wide range of tools and opportunities through which any business can leverage its activities. your customers are online, they search the web, they are part of social media and so should your business be.
Absolutely not. We work under the mo long – term obligation policy.
All the agreements between us are based on a monthly plan, and you can terminate the engagement whenever you want. We both can.
We do not have hidden payments, and the truth is that this method works best for both sides.
Depending on your needs, start by contacting us.
Together we will understand your business needs and set up a plan. Our free call meeting does not obligate you in any way and its sole purpose is to start the work process in the fastest and most professional way.